Trending Smart Watch for Men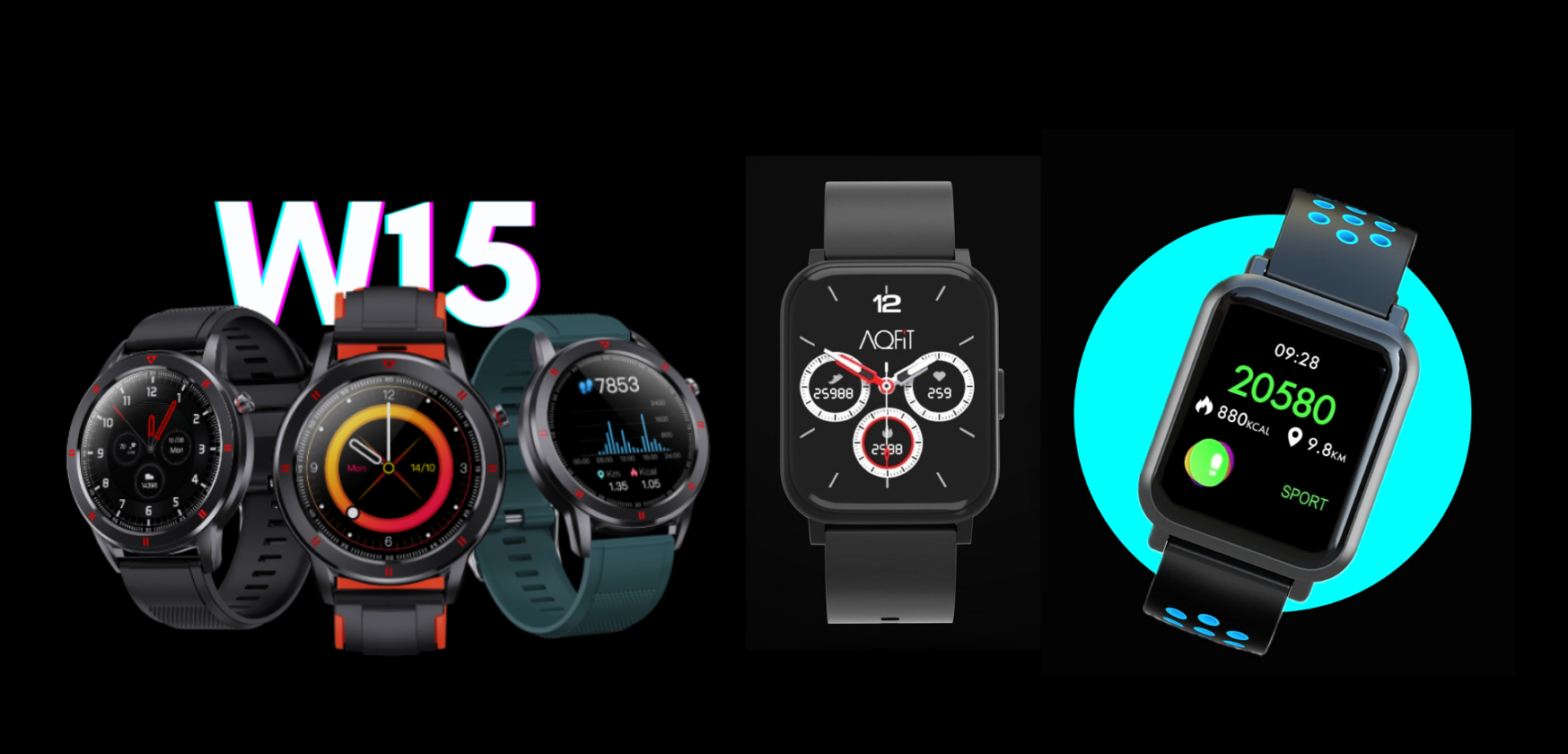 Why are smartwatch a trending style statement?
Men like to keep it simple! Their dapper must not experience a change when it comes to choosing a smart watch for men. There are ample trendy options that men can choose but functionality and price range is something no one can ignore. Simplistically speaking, smart watch for men should be such that compliments their personality as well can be both casual and formal wear. Some like to stick to basic smartwatch designs like a band which is lightweight and easy to carry. However, some smart watch for men are heavy and that's how they like it. In the era of chronographs, it is not easy to find everything in a digital watch for men.
While you buy smartwatch for men, look at if it compliments their personality. Interesting part is, smartwatches look good on lean as well as men with muscular personality. With every watch, comes associated is a style statement. A statement that speaks for itself.
Why choose Aqfit smartwatch for men?
AQFIT brings a varied range of trendy smartwatch for men so that everyone stays assured that there is something for everyone out there. Aqfit offers smartwatch for men and women at affordable prices. These watches are super functional and come with fitness trackers. So, all the men and women out there who are jogging and sweating their heart out in the sun, you should have your heart and pulse tied to your wrist. The smartwatches come with digital display so, you have different watch faces for every mood. Keep it simple with a digital display or keep it trendy with a clock display.
Aqfit is proud to bring in this range of smartwatch for men which has accurate and precise system and health trackers like not many competitive brands offer. Aqfit offers smartwatch for men starting at an affordable price of just INR 1999 and go up to 4299 INR.
Check Aqfit credibility of smartwatch for men by browsing India's leading e commerce websites like Amazon & Flipkart. Customers love us for the watch standby time, run time and charging time. Not just this, the display looks classy and comes with a 1.33 inch LCD (Aqfit W15). These smartwatch for men are IP68/5 ATM waterproof and boasts of 10 day long battery life.
Smartwatch v/s Chronograph Watch
Chronographs are never lightweight. It has a heavy in built machinery which makes it comparatively heavier than a smartwatch. Chronographs look stylish no doubt but are more worn with formal wear whereas, a smartwatch for men is statement pick and can be teamed with whatever you put on. Be it a casual date or a party night, smartwatch will never ditch you. Be it your exam or your wedding, it will always be your first bosom friend. So, choose wisely a smartwatch with maximum features, super looks and obviously pocket friendly. This festive season, gran the best smartwatch for men. Aqfit offers great introductory deals and Diwali Offers. Go, check and grab yours today.