How to pick Smartwatch for girls?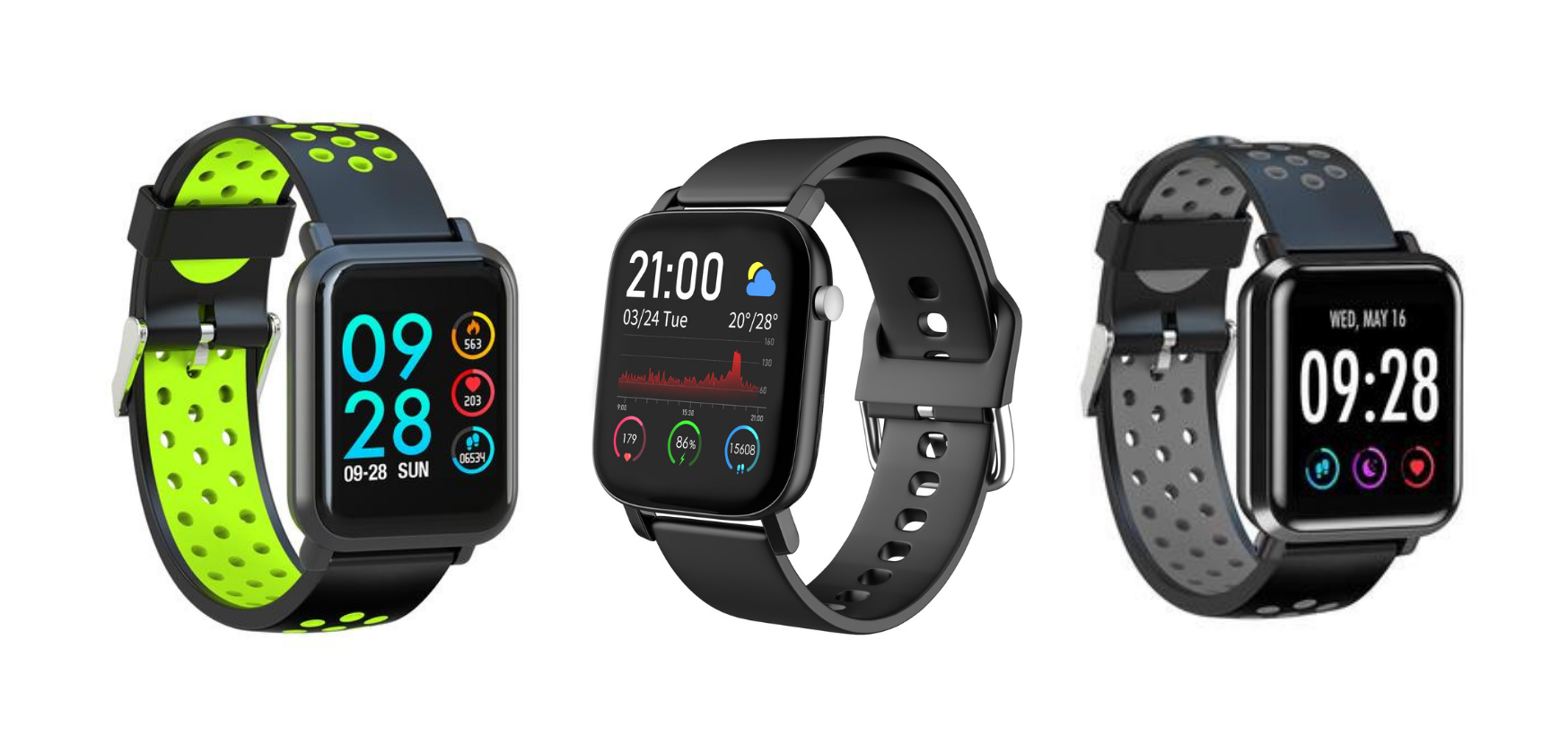 Girls are too picky and choosy by nature. So, if you are thinking to buy a smartwatch for your mother, sister, friend or soulmate, be ready to face questions on 'Why did you buy this particular smartwatch?'
Before you buy a smartwatch for girls, be very sure of their choices and preferences. Ascertain what colors do they love and what kind of smartwatch they would love to wear. Wearing a watch is a very personal decision and it cannot be worn with someone else's choice. So, when you get someone a smartwatch, analyze what designs and technology they love. Aqfit crafts lightweight smartwatches which are loved by young girls. It does not fall heavy on their wrists and is wearable for long hours. Aqfit smartwatch for girls are the right choice when it comes to looks, feel and durability.
Top Picks: Smartwatch for girls
Aqfit's most loved smartwatch for girls comes in the form of three smartwatches:
Aqfit W8
Glow like AqfitW8. This smartwatch for girls has a neon green glowy strap. This strap is perforated for added style and more skin breathability. It has a rectangular face with 1.33Inch touch display. With a 15 day battery backup, it comes with long time battery. It has a lithium battery which makes it running for long hours once charged. Like all Aqfit watches, it has health monitors, is waterproof and lightweight smartwatch for girls.
Aqfit W10
It is a full touch multi-functional smartwatch for girls. It also comes with perforated silicon strap for extra breathability. It comes in varied colors like Black, Blue Black, Grey Black, Red Black, Steel Black and Green Black and can be teamed up with ethnic as well as casual wear. It is priced appropriately at INR 2799 and is available on Amazon and Flipkart for online purchase.
Aqfit W11
Aqfit W11 comes with a big IPS touch display of 1.4 inch. It has six health monitor modes namely water tracker, sleep monitor, blood oxygen, heart rate, pedometer and calories count. It has smooth curves around its edges which makes it elite in look and feel. It is 5 ATM/ IP68 water resistant which is immensely a good waterproof range for any smartwatch in the market. It has music controls, weather forecasts, sports mode, camera control, anti-lost feature and different watch faces for a new look everyday.
Aqfit W8, W10 and W11 are three trending smartwatch for girls which are pocket friendly, durable and have a long life. It can be bought from its official website www.aqfit.in  or from leading e-commerce platforms. If it's just at the end of the month and you still wish to buy a smartwatch for girls, use Buy Now Pay Later Option on www.aqfit.in. The buy now pay later option is powered by sezzle.
Aqfit smartwatch for girls will be a loved possession is you are buying it for self or are gifting it to someone. This smartwatch does not fail any parameter of design and durability and thus, is loved by smartwatch users in the Indian as well as in International Market.